Oxford V.U.E., Inc.
11711 Clark St., Ste 108
Arcadia, CA 91006
USA
ph.(626) 256-6557
fax(626) 256-6567
www.oxfordvue.com
Vis-U-Etchtm 8
TECHNOLOGY LEADER IN STATE OF THE ART
CUPRIC CHLORIDE REGENERATION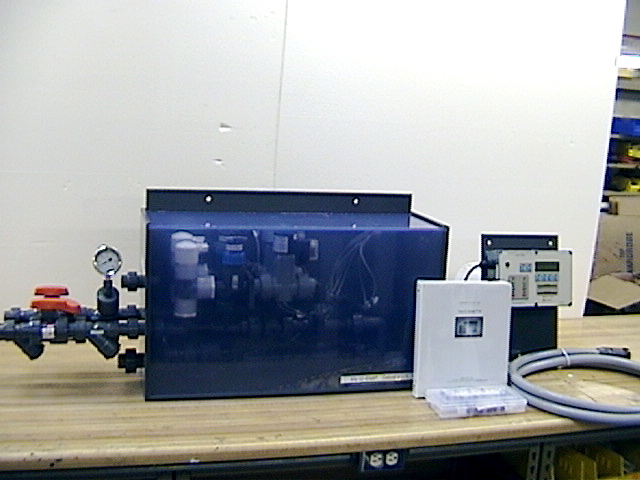 Uses light transmission method which does not require frequent recalibration or probe replacement as some other machines that use O.R.P., Normality and specific gravity.

High reliability Glass Light Cells do not degrade over time.

High sensitivity Glass Light Cells allow up to 220 grams of copper per liter of etchant.

High copper content allows 60 seconds to break-point* etch speed with one-ounce copper.

High copper content means more valuable spent etchant, less waste generated.

Higher etch factor than ammonia etchant allows consistent fine-line etching at lowest cost.

Higher etch factor than other cupric controllers due to zero free acid in etchant.

Zero free acid in etchant eliminates attacks on dry film and titanium etcher parts.

Zero free acid means no hydrochloric acid smell from etchant and a safer working environment.

Tight control of etchant means no chlorine gas is released to atmosphere during etching process.

Optional conductivity sensor available for etching copper/nickel alloys.

Lowest etching cost is obtained by using inexpensive, readily available chemicals.

Minimizes down time with modular electronics and chemical section components.

Chemical section is mounted near the etcher for fast, accurate regeneration while the electronic section is separated by a 3-meter cable limiting exposure to corrosive atmosphere but maintaining necessary visibility.

PLC with simple menu system for easy understanding and operation.

Self-monitoring for errors virtually eliminates lost production.

Use your web browser via LAN connector for remote monitoring and access to controller settings.

Maintains operational history and record of settings for easy diagnosis of operation.

Sophisticated Input Chemical Failure Alarm System (ICFA) shuts down automatic regeneration when error occurs for maximum safety.

No costly pumps are used. Uses pressure from your etcher to drive the injection of chemicals.

Automatic electronically controlled spent system for maximum reliability and long life.

High quality sealed, indexed electrical connectors ensure many years of trouble free service.

Chemical Section is scaleable for all size etchers.

Electronic section completely sealed to allow full operation without opening.


* Etcher dependent

---
THE ELECTRONIC SECTION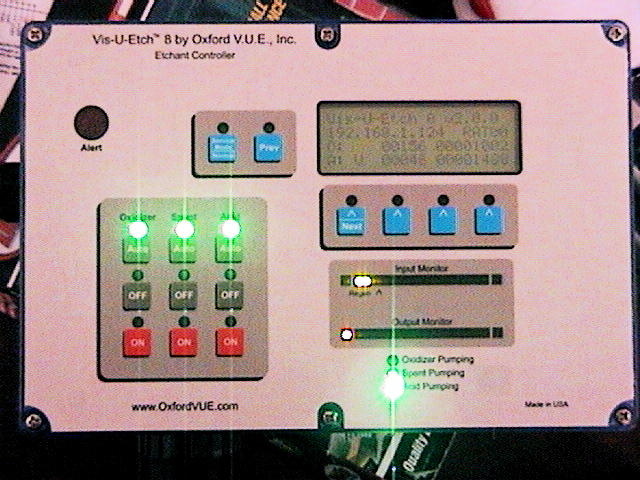 Continuous reading LCD display indicates all controller functions and service modes. Sophisticated Input Chemical Failure Alarm System provides automatic shutdown when necessary. Chemical usage monitored to prevent runaway chemical adds. Flow rate history stored for SPC tracking of chemical usage. SPC function can also be remotely monitored via any computer on your LAN using your standard web browser. Easy access to all PLC functions via external pushbuttons. Simple to follow menu system allows easy interaction without consulting the owner's manual. Valve solenoids are driven by independently fused, solid-state, zero-crossing relays. Bright panel lamps can easily be seen in well lit areas. Independent fuse protection for all necessary circuits.
---
THE CHEMICAL SECTION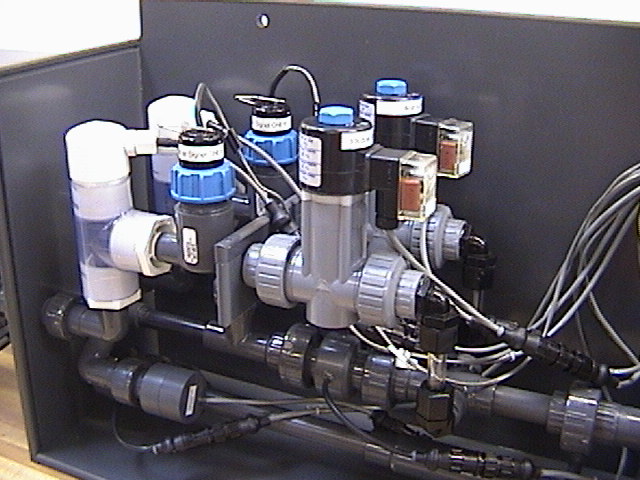 Glass Light Cells are immune to degradation from etchant. Glass Light Cells are made with Pyrex® glass to eliminate damage caused by thermal shock. CPVC valves with latest technology Oxford V.U.E., Inc. Aflas® valve cores ensure maximum reliability and long life. Spent valve (optional) has timer circuit in electronic section to hold valve open for a minimum of three seconds at a time to prevent hydraulic "hammering" when valve is turned off. This extends valve life significantly. All serviceable parts in the chemical section are assembled with unions. This allows five-minute replacement using no tools. Etcher can be turned on immediately after servicing eliminating costly down time. Float assemblies used for acid and oxidizer provide low level indication and are modular in design.
---
REMOTE MONITORING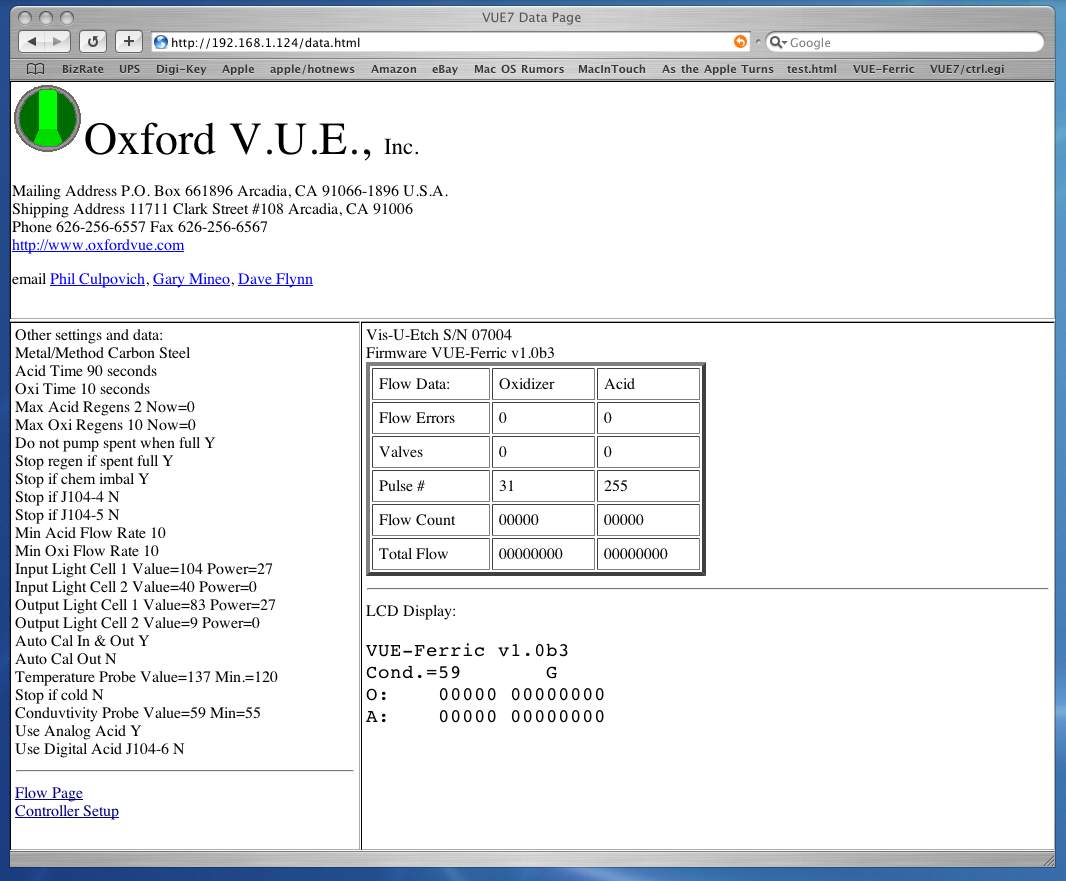 Use your web browser on a PC or MAC to monitor and adjust all controller functions. Simply type IP address shown on the VUE 8 LCD display in to your web browser to access the monitoring and adjustment screens. Only three screens used for all information making this interface extremely easy to use. Settings and history are recorded and can be sent via e-mail to Oxford V.U.E., Inc. for diagnosis and confirmation of proper controller operation. Does not store any confidential job data for complete security.