Oxford V.U.E., Inc.
11711 Clark St., Ste 108
Arcadia, CA 91006
USA
ph.(626) 256-6557
fax(626) 256-6567
www.oxfordvue.com
View chemical adds real-time from any computer on your LAN.
This is now a standard feature of all Vis-U-Etch and VUE-Ferric controllers.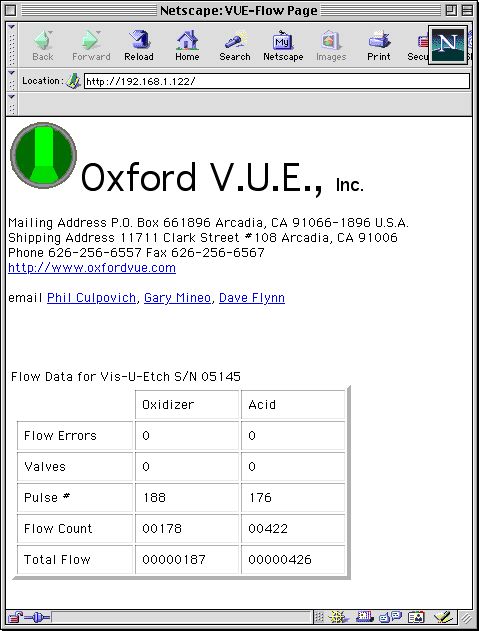 Features:

High-contrast 20 char x 4 line LCD display with LED back-light

Display shows valve condition, error status, current counts and totals since power-up.

Real Time Clock with battery backup

RJ-45 for 10 base-T ethernet connection

Fast 5 MIP RISC processor

Stores up to 14000 events (power-up, Acid add, and Oxidizer add and status)

32-256 KB serial EEPROM for long term data retention
Download the last 14000 events.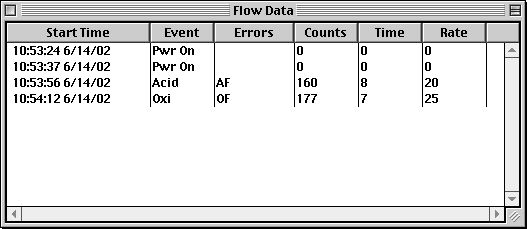 ...with recent history summery...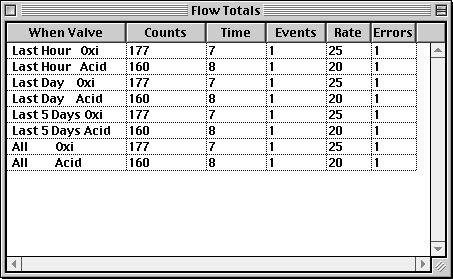 ...save as a tab delimited file for importing into Excel...
Sample file:FlowData.txt
Software writen in RealBasic so it runs on MacOS X and Windows.